Have you heard of The European Summit? In the past weekend (1st to 4th of March 2019), the TES Affiliate Conferences were in Lisbon. The 3-day networking event took place in The Oitavos Hotel, in Quinta da Marinha, Cascais, and attracted international professionals from several business areas of the digital marketing industry. This year, UniK SEO (a full-service SEO agency based in Lisbon) participated by presenting a seminar about Link Building Strategies for Adult Websites.
Our Presence At The European Summit
TES was founded in 2009 with the goal of bringing together professionals from areas such as e-commerce, gambling, finance, adult, dating, forex, health and many others. The event invests in a pleasant environment where participants can do networking, share and learn in conferences and have a good time. TES Affiliate Conferences currently take place yearly, in the big cities of Lisbon (in March) and Prague (in September).

UniK SEO was present, and our CEO, Grégoire Lacan, hosted a seminar about Link Building Strategies for Adult Websites. The conference room was filled with an interested audience of professionals, and word has it that the talk was quite successful.

Because we believe sharing is the best investments for knowledge, we'd like to share these pieces of information with you. Thus, here are some of the topics explored in the conference. At the end of this article, you can find the PDF with the full presentation and download it for free.

Working Through the Intricacies of Adult SEO–
As you may know, one of UniK's specializations is Adult SEO. Our team has proved experience in developing strategies that increase organic traffic and ranking results with a positive impact on the ROI for adult businesses. If you work with adult websites, you know that these require a completely different marketing approach than the typical mainstream businesses. Link building is a crucial part of it. This is why our CEO found it important and useful to talk about link building strategies for adult websites. This is adequate because the TES audience widely consists of webmasters and websites' owners.
SEO strategies for adult businesses are a must – and yet they can be quite complicated. To put it simply, link building for these websites is tricky because no one wants to link to an adult website. To make it a bit more difficult, there are quite a lot of niches with high competition in adult businesses. How can you work around this, then?

1. Take Every Opportunity

One of the keys, Grégoire stated, is to make use of opportunities. Focus on less competitive niches – look for your keywords in other languages, for instance. There are also new markets rising, and they are well worth exploring – it is the case for virtual reality. According to search, VR porn should be a $1 billion business by the year 2025, which makes it an investment of great potential for adult businesses.
2. Check your Website's Optimization

Our Business Director also found it important to reiterate that there are key steps to have in mind before starting to build backlinks. You should make sure your website is working properly. In terms of speed, indexation, having an SSL certificate (HTTPS domain) and a responsive mobile version, among others. If your website doesn't have proper optimisation, link building strategies won't be able to get you the results you're looking for.
3. Assess the Key Performance Indicators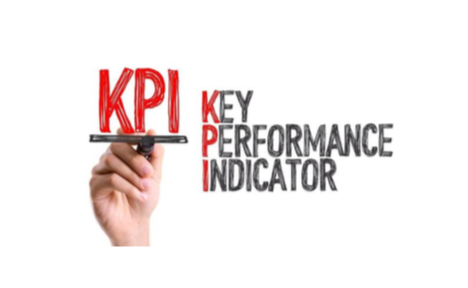 It is also important to consider backlinks' Key Performance Indicators (KPIs). These are characteristics such as the Link Location, the Domain Authority of the website they are placed on, the fact that your backlink is placed within a related niche site, the percentage of organic traffic, etc. It is important to keep track of the link building strategies' performance. It is the only way to be able to adjust it according to results.

4. Other Useful Resources

Besides the development of the topics already mentioned, we are also sharing in the presentation file a complete list of free tools that you can use for Backlinks KPIs, Technical SEO and On Page SEO.

Grégoire also presented an extremely useful list of specific link building strategies. The list has 7 items and each is accompanied by an illustrative example. Two of the most popular ones in the industry are the use of directories and guest posting. You can learn about all of them in the PDF available below.

Download your Free PDF

As promised, here you can download the PDF made for Grégoire's conference on Link Building Strategies for Adult Websites.

In case you have any questions, please feel free to contact UniK SEO! We would be happy to help you set up your adult link building strategy or to optimize any other content on our website for your SEO campaign.

Additionally, in case you have interest in learning more about these topics, don't miss out on our article about Adult Link Building: How Does It Work?.