Google Penalty Recovery
You suddenly suffered a major traffic loss and/or substantial drop in your rankings? You might have been hit by a Google Penalty (automatic or manual) and don't know how to proceed. We are here to help you in the recovery process to regain your traffic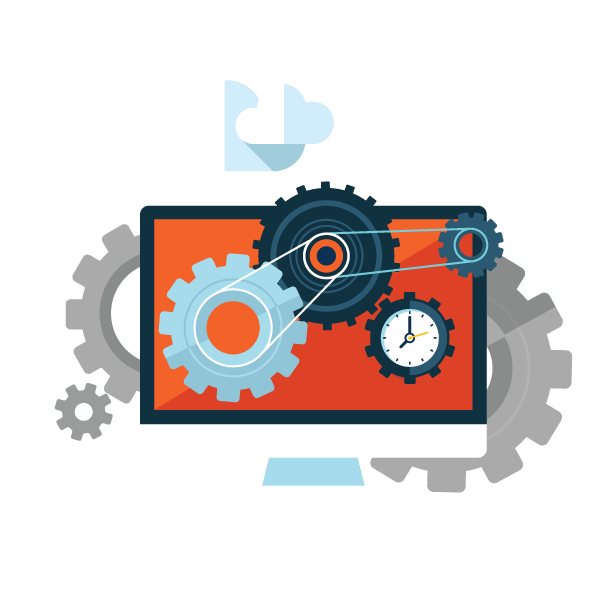 For most online businesses (especially e-commerce websites), organic traffic from the main search engines is a key factor to their success. However, achieving top rankings in Google is not always as easy as it seems. Therefore, many SEO experts and marketers are pushing the link building process to its limit without considering and respecting Google's guidelines. Problems might also occur if a website is victim of a cyber attack and receive unwilling inbound links from doubtful sources. As a consequence of violating Google's best practices, websites can get penalized and loose a lot of ranking for multiple keywords and thus lots of search engine traffic.
Google Penalty: What is it?
In these last years Google have been updating its algorithm multiple times (Panda, Penguin, Hummingbird, etc.) to verse users with better search results. In addition, they have taken some straight forward decisions on websites that might have carried out higher risk link building tactics (considered black-hat). Some of the SEO strategies that worked very well in 2010 are now extremely dangerous to test and can cause a lot of problems to your online business today.
If you suddenly notice a traffic drop and lower rankings on your targeted keywords, we can help you investigate its cause. There are two main Google penalties that your site can suffer:
Manual Penalty
This punitive decision is a difficult one as this penalty is a manual action coming directly from Google's spam team. They are rarer and usually due to the utilization of various black-hat SEO techniques or negative SEO from hostile competitors. That is why it is important to always monitor your backlinks in order to avoid potential problems with the search engines guidelines.
Algorithm Penalty
These are the most common Google penalties as they are automatic and related to the Google algorithm updates such as "Panda" and "Penguin" which can have a devastating effects on your site's traffic and rankings. Each major algorithm update is related to a specific theme (content uniqueness and freshness, mobile friendliness, over optimised anchor texts, etc.) for which your website needs to be prepared.
Google Penalty: How it affects your site?
If you noticed a major decrease in traffic and loss of rankings for your main keywords, then that can have a deep impact not only on your brand and website visibility on the search engines result pages but more importantly on your revenue and business goals.
Whichever penalty your are receiving from Google the main effects are:
Graduate or sharp traffic decline.
Traffic is going down steadily and stabilizing.
Loosing search ranking position for certain targeted keywords.
Pages containing specific keywords are getting de-indexed.
Warning messages from Google on your Search Console.
Google Penalty Recovery: How does it work?
In order to resolve and recover your traffic and rankings after a Google penalty, we are following a very precise plan to be sure to be successful. To do so, we need to consider all the following actions:
Collecting Backlink Data
The first step is to collect all your inbound link data and URL from referral domains. To do so, we are using Google tools as well as third party tools to be sure to get all the necessary information without letting anything out.
Identify Spam Links
From the complete list of backlinks we created, we will identify the low-quality or even spammy links that might have caused the Google penalty on the first place. We consider domain authority, indexation status, out-going links, low quality blogs or forum and much more.
Contact Webmasters
Then we will personally reach out to all the webmasters to have the low quality links removed directly at the source. This is a long but necessary process to prove to Google that we are doing everything in our power to resolve the penalty and low quality links issue.
Using Disavow Tools
Additionally, once our link profile has been cleaned up, we will use Google Disavow tool to be able to declare all the offending links that we didn't manage to remove by contacting the webmasters. This tool is to use very carefully and need a very specific syntax to be considered valid.
Submit a Reconsideration Request
The reconsideration process is the final part to obtain the recovery from a Google penalty. We will basically contact the Google Webspam team to ask them to reconsider your website case showing that we took all the necessary steps and actions to rectify the wrong-doing.
Wait for Positive Feedback
We Sit back, brew a coffee or a tee and wait for Google Search Quality Team to reply to your request. At this point, that is the only thing we can do! Reconsideration are usually taking from a few days to 2 weeks. Until now we have had 100% success rate in our requests, we are expecting to keep this percentage as it is!
Require a Google Penalty Recovery Service?
We are here to help your site get back on its feet! We will assist every step of the way to recover your rankings and traffic following all the necessary processes and actions to re-index your website on the main search engines.