Developing a website that is both user-friendly and SEO friendly is a must if you want to offer a great user experience as well as attract traffic to your website. In order to do this, Web Designers and Web Developers can integrate technical SEO and on-page recommendations to their brief.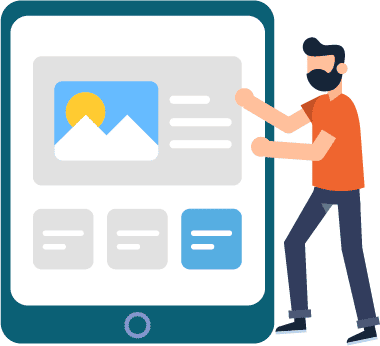 How does SEO for Web Designers work?
We know it might feel like a battle between design and traffic, but in reality, there are a few steps you can follow to easily optimize web design for SEO. For example, mobile-friendliness, website speed, and URL structure are some of the most important points.
Below you can find some frequently asked questions about SEO for Web Designers.
Instead of building a website and then reviewing it for SEO, the idea is to optimize it from the start. In most cases, Web Designers develop a beautiful website with a great design that is not optimised for SEO. Then, SEO specialist will have to optimise the website technically, review the content and develop backlinks. If a Web Designer is already mindful of SEO, most of the technical and on-page SEO can be done, saving a lot of time and money to customers.
As you already know, there are already many Web Designers and Web Developers in the market. Nonetheless, only a few of them follow SEO guidelines when developing a new website. This is a very good way to differentiate yourself in the market and it can be your Unique Selling Point (USP), helping you to get more customers.
If you are looking to grow your business and to add more services to your offering, SEO can be a good set of skills to offer to your customers. This way, you can increase your revenues while your customers do not have to find someone else to optimize their website. This is a no-brainer as you can easily pay off your SEO for Web Designers training!
Know what we can do for you
Ask for your Free SEO Analysis!