We are pioneers in SEO for Adult Niche websites in the UK and USA. By applying best practices, we considerably increase your organic traffic and PPC campaign results with a solid and measurable ROI impact.
Find Out More About Our Adult SEO Services
Adult SEO stands for Search Engine Optimization made specifically for sites in the Adult industry and sites with content for adults.
The adult market is one of the most disputed areas with the highest number of monthly internet searches. With our experience, we can help your business stand out from the competition by increasing quality traffic and ROI!
Adult SEO is a set of specialized practices, techniques and recommendations for:
Positioning your business in the top search engine positions with the right keywords for your audience;
Overcome competition and capture more quality traffic;
Increase conversions (contacts, leads, sales, etc) and ROI;
SEO for Adult Niche Websites is an essential technique for promoting the visibility of your website on the Internet and gaining the right exposure to search engines and customers. Of course, with the concern not to hurt the network's good practices or expose your business to Google's penalties. Unlike paid advertising campaigns, SEO is a more sustainable medium- and long-term payback process where organic traffic is the focus – which is the most qualified traffic for your business.
The adult market is highly competitive and tends to grow more and more. With increasing demand and supply, search engines also increase their website positioning criteria to better meet users' expectations. The rules for the Adult niche are also quite strict. That's why a specialized service for Adult websites is vital to your business's digital marketing strategy.
The most searched words and phrases on the Internet by users around the world are related to adult content. The term "escorts", for example, is searched over 300,000 times a month. If you get a 1% conversion from that number, you can get 3000 new customers in just one month. And this is just one word – among millions of search term possibilities – to consider in your SEO strategy.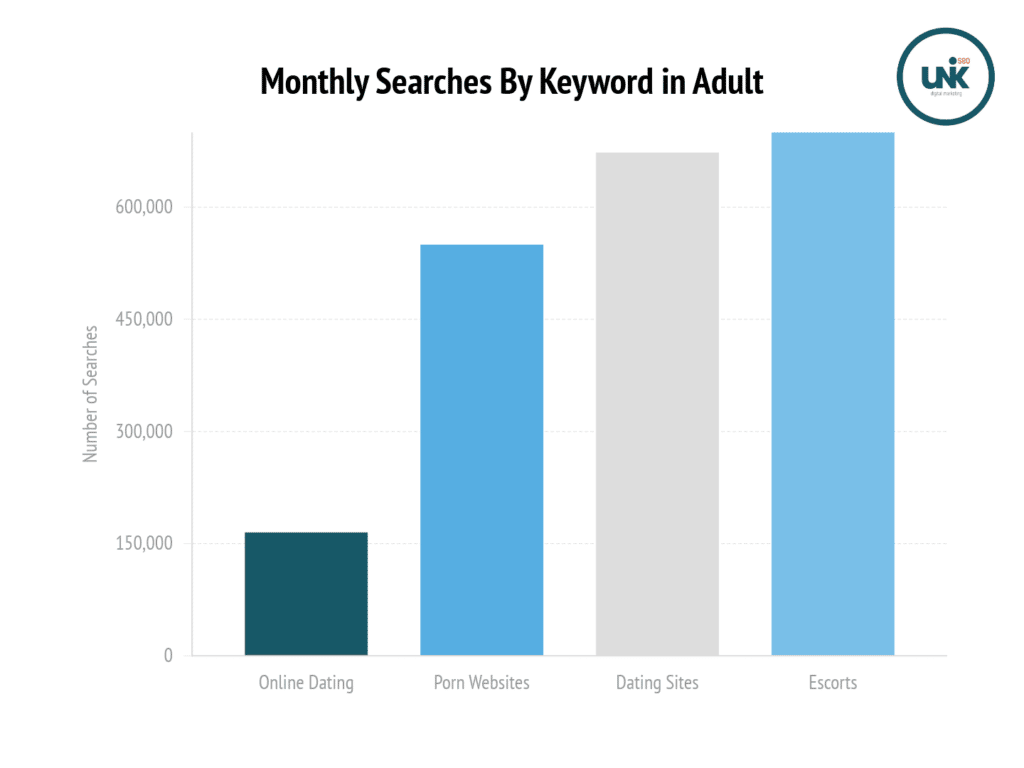 Websites positioned on the first page of Google, especially in the first 5 positions, are those that receive the most traffic (approximately 70% of clicks). However, with stiff competition, you need to apply the right SEO plan to get good placement in users' search results.
Know what we can do for you
Ask for your Free SEO Analysis!