When considering niche SEO, it's important to remember that it's not all for small and medium businesses. SEO should be tailored exactly to fit whatever business you do best- especially if that business is a franchise. Franchise SEO takes regular niche SEO and expands it to your burgeoning enterprise, pulling focus to the pages and assets that need it most.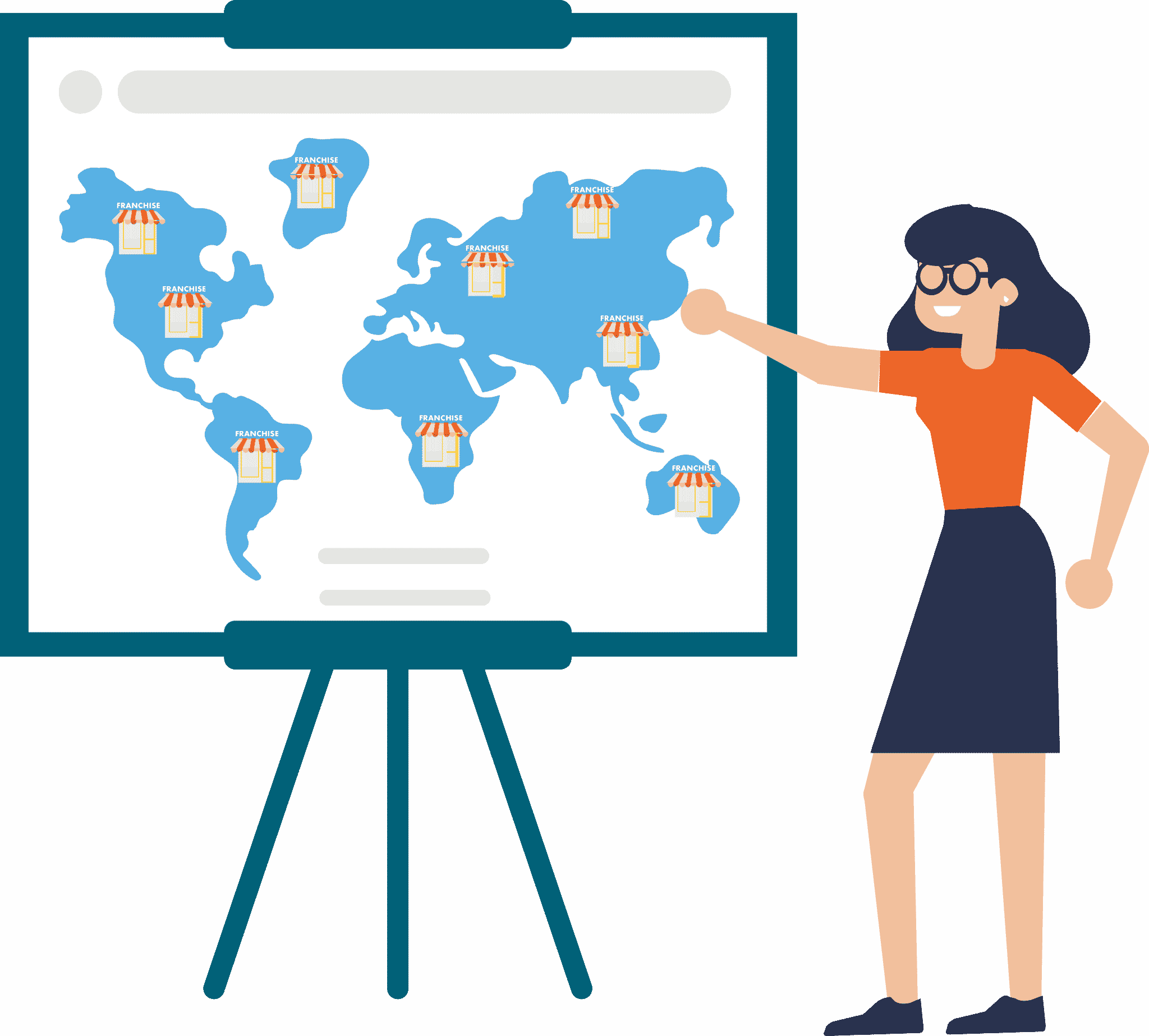 Our Franchise SEO Toolbox
Our Franchise SEO strategy can help you reach local customers and gain organic traffic from potential buyers around the world. Keeping all of your stores at the top of their market.
How We Can Help You Gain More Clients with Our Franchise SEO Services
What makes franchise SEO so exceptional is that marketing campaigns must be cohesive, but also decidedly unique. Where most franchise SEO systems fail is through the duplication of content, accidental interlinking, and a general watering down of individual pages. Franchise SEO can be exhausting, especially for anyone who doesn't deal with SEO exclusively. This can lead to less than exciting content and a poor google ranking due to overused and outmoded strategies.
Using the services at Unik will nullify these issues, as we treat each client as a respected individual- understanding that each franchise page must be treated as its own entity. Raising the bar on the site functionality, on and off-site optimization, and creative content. We take a fresh approach to each aspect of your burgeoning business, location by location, page by page.
This highly differentiated approach ensures that each location, as well as the main business itself, enjoys better rankings and more convenient user interaction. Bringing you more customers locally and digitally. Our teams build your brand as a market authority using a multi-platform approach that seamlessly coincides with your unique philosophy.
Franchise SEO is the art of creating a fully optimized experience for each location, future target locations, and your business. Allowing potential and existing customers to easily access your business through improved digital visibility. SEO differs greatly from old marketing campaign strategies in that it often costs much less than print or mailer ads, and the results are ready to be seen at the click of a button. Not to mention that digital marketing strategies have been shown to be much more useful for creating awareness and brand loyalty.
Franchise SEO strategy focuses on making each individual page among your business network to function seamlessly as both an individual site for local customers and an integrated appendage of your original business. Creating a system where each outlet can enjoy a personalized touch that doesn't detract from the franchise message.
Franchise SEO works differently through differentiation. Relevant keywords help tie your business to what your potential customers are actively searching for. Helping to guide customers to your page. But franchise SEO doesn't stop here. Once customers arrive at your page, either a location-specific destination or to your main website, SEO continues on to help that page operate to its fullest potential.
Load speed, on both mobile and desktop versions of your web page, will affect ranking abilities on most major search engines. Optimizing your page's performance on both platforms ensures that potential clients have unfettered access to your business and all of the locations it represents. Staying active and relevant is a huge part of franchise SEO management, creating enjoyable and topical content that your patrons will want to interact with. Giving them more time on your site and a better awareness of what your business brings to the table.
This content can then dovetail into off-page SEO, working closely with affiliates and media outlets to get the word out about the particular products and services that your franchise offers. This off-site content can get you working directly with complementary businesses and showcase your franchise as an authority within its most relevant markets. It's digital networking at its finest.
Franchise SEO is incredibly important for your business from a consumer perspective. The term "google it" has become synonymous with getting questions answered. In effect, your clients are online, as you should be. Without proper and detailed franchise SEO, it's easy to lose focus on your branches and local customers, making your business a part of the past, instead of a reliable goods source that's embracing the future and listening to what their customers are saying.
Franchise SEO is the only way to create a cohesive network of affiliate and outlet websites that lift each other up, instead of canceling one another out. Duplicate content can overshadow even the best laid out webpage. Leaving you with a beautiful site that no one has ever heard of. It's important to consider both functionality and optimization and franchise SEO is the absolute best way to achieve excellence in both.
Your customers, and all the customers you could poise to gain, are firmly living online. Isn't about time your business was too? Embrace franchise SEO and embrace the potential of your business's future.
Know what we can do for you
Ask for your Free SEO Analysis!