Our agency wants to be able to provide our clients with all of the possibilities in communication channels. With the abrupt growth of video marketing and the need of several social media platforms to develop video content we decided to add video marketing services to our broad list of digital marketing offerings.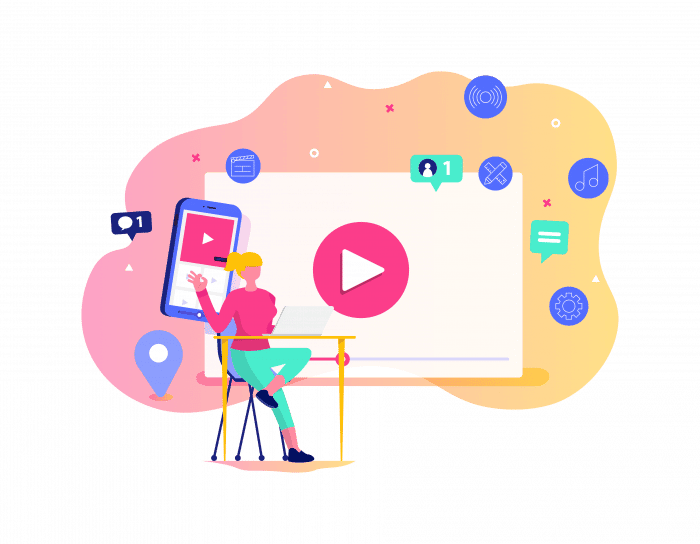 Our Video Marketing Services Formats
The importance of video marketing to your brand strategy
Video Marketing is not a trend, but yet a fact: according to Hubspot's Content Trends Survey, videos are the favorite type of content users want to see from brands their support. The right content and video strategies help advertisers achieve the best results.
54% of consumers want to see more video content from a brand or business they support

72% of people involved in video marketing say they use videos to raise brand awareness.

87% of marketing professionals use video as a marketing tool

Using video marketing could boost your leads by 66% annually

93% of marketers say they've landed a new customer because of a video on social media

88% of marketers say they plan to do video marketing on Youtube

Internet users spend close to 7 hours each week watching online videos

83% of video marketers say videos have helped them generate leads

Watching a product video convinced 74% of people to download an app or software
Video marketing is the strategy designed by marketing teams to create, edit, and use videos to market their clients' products or services to reach the desired target audience. The idea is to keep audience members engaged with the brand through other media options instead of the usual plain static images via web.
YouTube has become a very popular search engine. With videos becoming more trending over the years, brands and influencers started using more video content than ever. Users like to save, comment, and share videos they see online on other social media platforms.
Having a video presence is crucial for any brand nowadays. UniK SEO provides you with the possibility of having your own video content created and edited taking into consideration your target audience.
We evaluate each client's communication channels and develop specific video formats for each one of them. After that, we will track the right metrics, create customized social media reports, and work on the brand's strategy with video included.
Know what we can do for you
Ask for your Free SEO Analysis!