NFT SEO is focused on increasing organic traffic within the Non-Fungible Token (NFT) niche. As NFT advertising is very limited, developing quality SEO traffic is the main driver of customer growth, sales and leads for any NFT-related websites.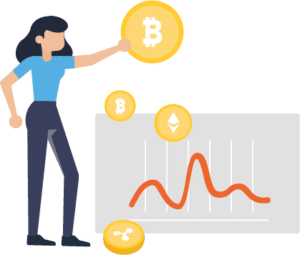 How can we help you increasing your traffic with NFT SEO?
On top of being specialised in NFT, blockchain and
cryptocurrency SEO
, we follow a very specific process in order to develop your organic traffic, sales and ROI goals.
Below you can find some frequently asked questions about NFT SEO.
NFT SEO is Search Engine Optimization (SEO) especially developed for NFT-related websites. The objective is to increase your organic rankings on Google and your website traffic.
A 360º SEO strategy will get you on top of searches on Google. This means that you will get more qualitative traffic in your website, and this will help you generate new leads or new sales.
The biggest advertisers in the industry have banned NFT and Cryptocurrency-related Ads. Therefore, it is very difficult to advertise NFT websites nowadays. One of your best options is to focus on SEO. At UniK SEO, we are specialized in NFT SEO and we are used to developing strategies that increase rankings on search engines.
Know what we can do for you
Ask for your Free SEO Analysis!