Looking for more visibility on your TikTok content? With more than 1 billion active users, TikTok is THE most attractive social media platform and shows a lot of potential for your business growth for brands and advertisers. Thanks to our tips and tricks, TikTok SEO will not be a myth anymore!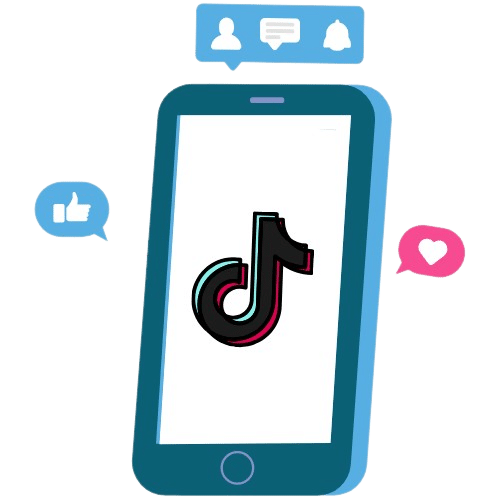 What is TikTok SEO all about?
Like Google, Bing or Yahoo, TikTok developed an algorithm to show content to users based on different criteria such as popularity, quality, or even interests. As part of TikTok SEO strategy, content optimization is key to getting displayed on the "For You" page and therefore getting more engagement. Like any other apps, there are tricks that we can learn to be more visible and gather a strong and loyal subscriber base.
Find out more about TikTiK SEO in our related FAQ
Young people use more and more social media such as TikTok and Instagram to make searches on the internet meaning that these platforms will become more and more important in the future. On top of this, there is a big probability that Google will also index TikTok content at some point. All in all, this means that TikTok SEO is a trending topic right now, especially in order to target 18 – 30 years old.
This depends on your objectives. If you want to optimize personal content, you might just focus on TikTok SEO to save budget. Nonetheless, as a business, it makes sense to focus on both in order to maximise results.
If you have a dedicated team internally that is learning how the TikTok algorithm is moving over time, then your content should be easily optimized. On the contrary, if you do not have any support and you do have ambitious targets, we would recommend working with an agency to develop professional content as well as get more engagement, more traffic and more revenues overall.
Know what we can do for you
Ask for your Free SEO Analysis!