Last week, from 16th to 19th of July, UniK SEO was present at the iGB Affiliate Amsterdam 2019: a gaming event with multiple conference rooms, 100 speakers and 40 sessions. One of these sessions was hosted by our Business Director, Grégoire Lacan, who talked about How to get Rich Snippets featured using Structured Data.
UniK SEO at the iGB Affiliate Amsterdam
The event had 40 sessions focused on SEO, marketing, acquisition, regulation and compliance, sports betting, finance and much more. iGB's events are famous for their immersive networking: there is a multitude of networking activities, from cocktail parties to speed networking.
UniK SEO's Business Director, Grégoire Lacan, represented the agency by taking part in the event and by hosting a talk about How to get Rich Snippets featured using Structured Data. In this article, we will cover the main topics debated in Grégoire's presentation. At the end of the article, you will be able to find the complete PDF with all the information on the topic. Ready to learn more about SEO?
How to get Rich Snippets featured using Structured Data
Rich Snippets or Google Featured Snippets are search results with an emphasized layout format that provides users concise and direct answers to their questions.
If you're still wondering if you have ever seen a featured snippet before, think of the snippets that appear above the first result on a SERP when you conduct a search. That spot above the first place is called the Zero Position. The Zero Position is a privileged spot.
According to Google, "what's different with featured snippets is that it is enhanced to draw user attention on the results page". Featured snippets are a type of search result that includes a precise answer, the source link, page title and URL.
Is it possible for your page to appear on a Google Featured Snippet then? And how can you make that happen? First, let's talk about structured data.
What is Structured Data?
Structured data is code written in a specific format that enables Search Engines to understand it, process it and use it.
It can be implemented either in the <head> or <body> section of your page or it can be dynamically injected and it looks like the image below.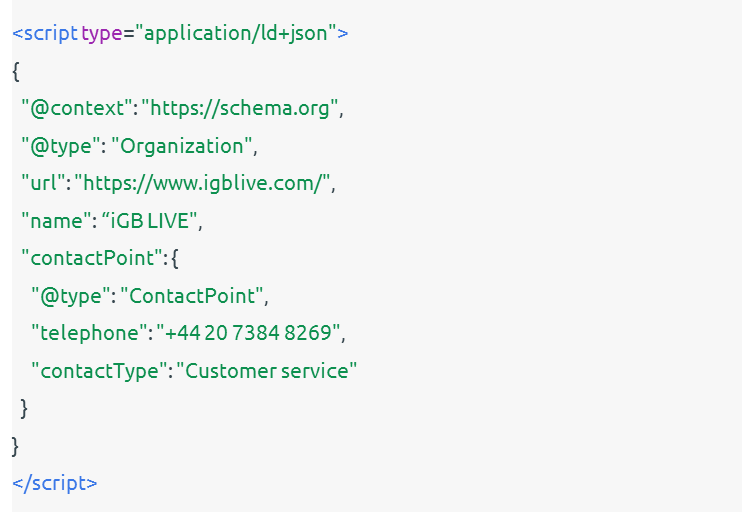 Advantages of Structured Data
Increases Visibility
Increases CTR
Improve Local SEO
Helps Build Brand Image
Increases Trust
Helps getting featured in Voice Search
Indirectly increases your SEO
Types of Featured Snippets
In the end, what are the types of snippets you can achieve with structured data? There are many, and the list keeps on growing:
Article / Blog Post
Breadcrumb
Review / Aggregated Review
Product / Service
Event
Local Business / Organization
Logo
Q&A *
FAQ *
HowTo *
Sitelink Searchbox
Author / Person / Artist
Course / Recipes
TV Episodes / Movies
*Recently Launched
Get Your Complete PDF
As promised, here you can find the complete PDF from Grégoire's conference on How to get Rich Snippets featured using Structured Data. There you can find additional information such as Common Errors Validating Structured Data and a few Extra Tips.
In case you have any questions, please feel free to contact UniK SEO! We would be happy to help you.
Additionally, if you're interested in reading more about featured snippets, you may want to read our article about How to Optimize for Google Featured Snippets.