Augmented reality has seen significant improvements over the past few years, and its effects are beginning to be felt in digital marketing and local SEO.
For most people, AR is a fantastical geek concept that will never be integrated into the mainstream culture or affect their lives in any way. Andy Hughes, CMO at PBN Pilot recently said: "Most SEO experts don't know the first thing about it let alone if and how it can go hand in hand with local SEO."
In this article you will be introduced to augmented reality and how experts predict it will transform local SEO.
What exactly is augmented reality?
For people who know a thing or two about augmented reality, the confusion most likely comes in when virtual reality gets involved.
AR and VR are inverse reflections of each other with what they are meant to achieve for the user. While virtual reality seeks to offer a recreation or simulation of a real-life situation, augmented reality puts layers of digital enhancements on the real world to make it interactive and useful.
Augmented reality may have picked off more slowly than VR but it is now being integrated into real life, and its applications have been phenomenal over the past three or so years.
Pokémon Go – a game that places digital game characters in real-life environments and locations with the help of your phone's camera – is perhaps the most popular and sophisticated AR-based application thus far. Others include the Snapchat filter tool, which uses the older face detection technology to paint digital decorations on your face in a mesmerizingly realistic manner.
In marketing, home improvement stores like IKEA are already using augmented reality to superimpose appliances in home spaces before purchasing them, which effectively does away with the need for pre-purchase in-store product inspection.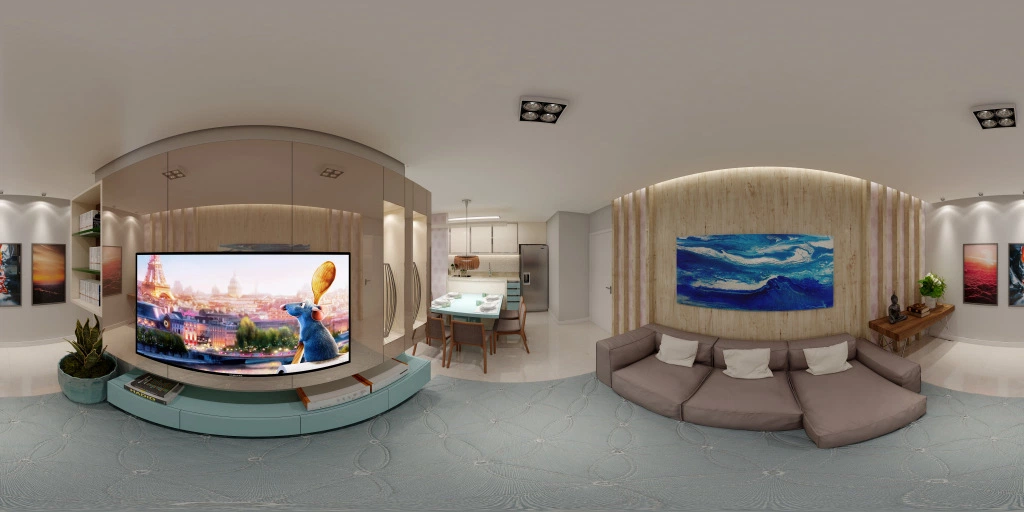 4 ways in which augmented reality will impact local SEO
Not much has been done yet as regards merging the two concepts, but projected applications of the technology in search engine optimization don't look all that far-fetched.
Here are four ways AR can transform local SEO:
1. Google My Business Listings
When a customer searches your business online, the information they are likely to see first is what you have on your Google My Business Listing. Businesses should brace for the changes by optimizing their businesses with high-quality images, contacts, working hours and other relevant information.
So, where does augmented reality come in? Well, one workable way is that when a customer scans a business premise, the listing will appear superimposed on the building providing them with all relevant information before they can make their decision.
The more comprehensive and compelling the information is, the more likely it is that the business will attract more customers.
2. Location
Geolocation is the practice of determining the exact geographical location of a device or person with regard to the location of other known objects. Augmented reality can be used by businesses to alert people in the neighbourhood with AR apps of the business, its exact location and what it offers.
Businesses can use compelling graphics to provide information instead of just plain text, which can be tedious to go through if there are many businesses sending notifications.
For instance, you could be walking down the street, and a McDonald's store a few blocks away sends a notification with flashy images of milkshakes and French fries hovering on your screen.
Sellers can also make their products more interactive by providing important information using animated images whenever a customer focuses their AR devices on the product. Used another way would be, users get to view a short video of a computer game above its pack right from the shelf by just scanning its cover in the store.
3. Reviews
AR can be a platform for customers to provide feedback on their experience using a product or service. For instance, you could be in a shopping mall, and every time you scan a store, the latest user reviews pop up on your screen to help you decide if you should shop in the store or not.
Customer feedback is an essential aspect of local SEO which rewards business owners with quality customer care. Most businesses are relaxed with their quality of service because not many customers take their time to check customer reviews online before making purchases.
AR simplifies the system and encourages businesses to adopt practices that attract positive reviews, which is a win for both the business and the customers. Also, companies will ease the customer complaint management process to prevent customers from directly airing their grievances in reviews.
4. Citations
Citations make for all the mentions your business gets on the internet. Getting your business on citation apps that offer enhanced augmented reality experiences to potential consumers might become a necessity in the near future, according to experts.
One of the reasons citations matter in local SEO is that Google and another search.
engines trust the major citation sites, with increased citations significantly boosting your rankings.
Citation sites such as Yelp are expected to develop AR apps through which consumers can view ratings and reviews of different businesses in the same industry. Businesses on Yelp will undoubtedly have the edge on their rivals prompting them to seek citations as well.
Even currently, when you do a local search, online business directories fill the first results page, and this is the same weight you would expect AR apps to carry.
What can you do with Augmented Reality?
You may be the owner of a small business wondering how AR can be integrated into your local SEO strategy to keep you above your competitors. Well, most of these applications are just projections, and nothing beats getting ahead of the curve with new technologies.
Companies such as Amazon and IKEA are beginning to make use of AR, and it won't be long before your direct competitors wake up to the seriousness of it and decide to migrate.
By practising good SEO techniques, you are getting yourself braced for when the technology takes over SEO and marketing. Early adoption has always paid generously when it comes to SEO.