Have you ever thought about working on a young and multicultural environment? Well, we did. Here, you'll learn more about what we do at UniK SEO and what we expect from our potential team members.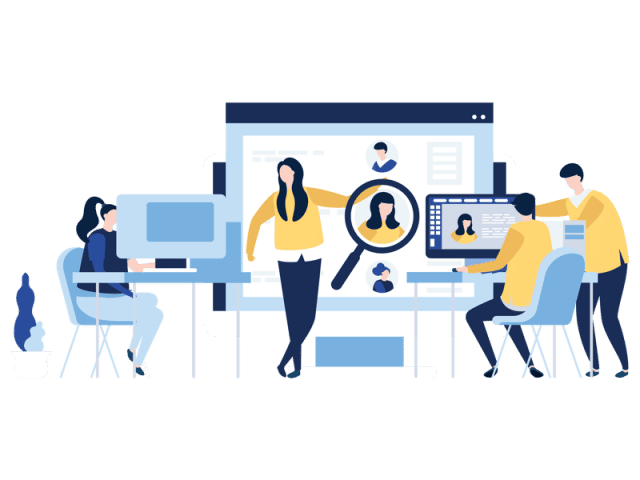 We are a full-service digital marketing agency and we offer end-to-end services for our clients: from webdesign to SEO and advertising through digital platforms. If the client needs to setup conversion tracking? We also do it. 
Here are some of the platforms we use on a daily basis to get work done:
SEO Services;

Google Ads;

Google Analytics;

Google Tag Manager;

Google Search Console;
Google Data Studio;

Facebook Ads;

Pinterest Ads;

Linkedin Ads;

Webdesign tools.
Each client has specific needs – and we're here to help them with tailored solutions to reach their goals and increase their presence on the web via SEO or SEM services. We also provide them with recurring reports in real time using the best tools available.
We value our people. At UniK SEO, we aim to provide our team with all the conditions, tools and space needed to develop themselves and their careers. But we also acknowledge the importance of having a work-life balance. That's why, besides a competitive salary, we also offer:
Free Spofity Premium account;

25 days off a year (22 Holidays + 1 day off on your birthday + 2 days off between Christmas and New Years');

Flexible working hours;

Ping-pong, arcade and foosball in the office.
UniK SEO's team is made of tech-savvy, multifaceted professionals who are also pros on welcoming our new joiners: since your first day, you will feel welcomed by us. Hence you won't be afraid of asking questions or reaching us whenever you need on your daily routine.
We're not looking for people that already know everything, but instead, people who are not afraid of being constantly challenged, not afraid of making questions. Because one thing that we know for sure is: on the digital marketing field, you'll never know everything – but we value the ambition of trying to learn the most.
If you see yourself in this description, don't hesitate to get in touch with us – it will be a pleasure to learn more about you and your experience.
Do you want to be part of the team?
We will review your application as quickly as we crawl a website.