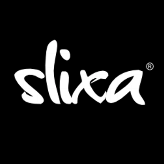 The site functions as a localized directory of escorts, erotic masseuses, dominatrixes, fetish workers, and the like. Each one maintains her own personalized profile page of autobiographical information, pictures, and rules on how customers should behave.
Why get in bed with us?
We've been playing hard to get since our launch but for good reason. We value relationship building and keeping the focus on quality content. We've built a successful brand that supports entertainers' voices and values who they are and what they do. We've grown our traffic, our worth and our base of gorgeous entertainers and can now focus on supporting brands who can share in our success.
Below are some highlights of the attention and recognition Slixa has received since we launched. Slixa gets noticed and we'll get your brand noticed too.
Top Business Experts Love Slixa
Business Insider called Slixa "Facebook for escorts" and complimented Slixa for its "clean, modern design and incredibly intuitive use".
Forbes, in an article with 917,381 views in one month, said Slixa "Serves as a slick-looking digital directory for consumers in the market for a personal escort."
We Receive Industry Recognition
XBiz Awards 2014
XBiz News
We Give Media Something to Talk About
We've become a trusted media source that is regularly approached for comments in the industry. In addition to Business Insider and Forbes, Slixa has appeared on sites such as Salon.com, Nerve.com, Killer Startups, Medium.com, and DailyDot, among others. While we continue to garner media attention, your brand will appear front and center on our site.
We Drive Quality Traffic and Increase Brand Exposure
Whether through our prominent site-wide nav links or high-profile display ads your company will gain site-wide exposure across all pages on the Slixa site. Other unique opportunities such as high-impact takeover or popunders may be available if you're an outstanding brand that enhances our user experience.
Ad Specifics
No iframes, flash, animated or dynamic content.
Softcore, static content only.
Navbar Links
Displayed on all pages, site-wide.
160×300 Verticals
Displayed on all pages, site-wide.
Sponsored Posts & Profiles
Display on your choice of homepage or city pages, inline with entertainer thumbs, and link to your own sponsored profile page.
Want to talk to us?
We'd love to hear from you! For further information, site-specifics and rates, contact advertising@slixa.com. All opportunities are limited and a waiting list will be developed for over-capacity inquiries.
Website: https://www.slixa.com