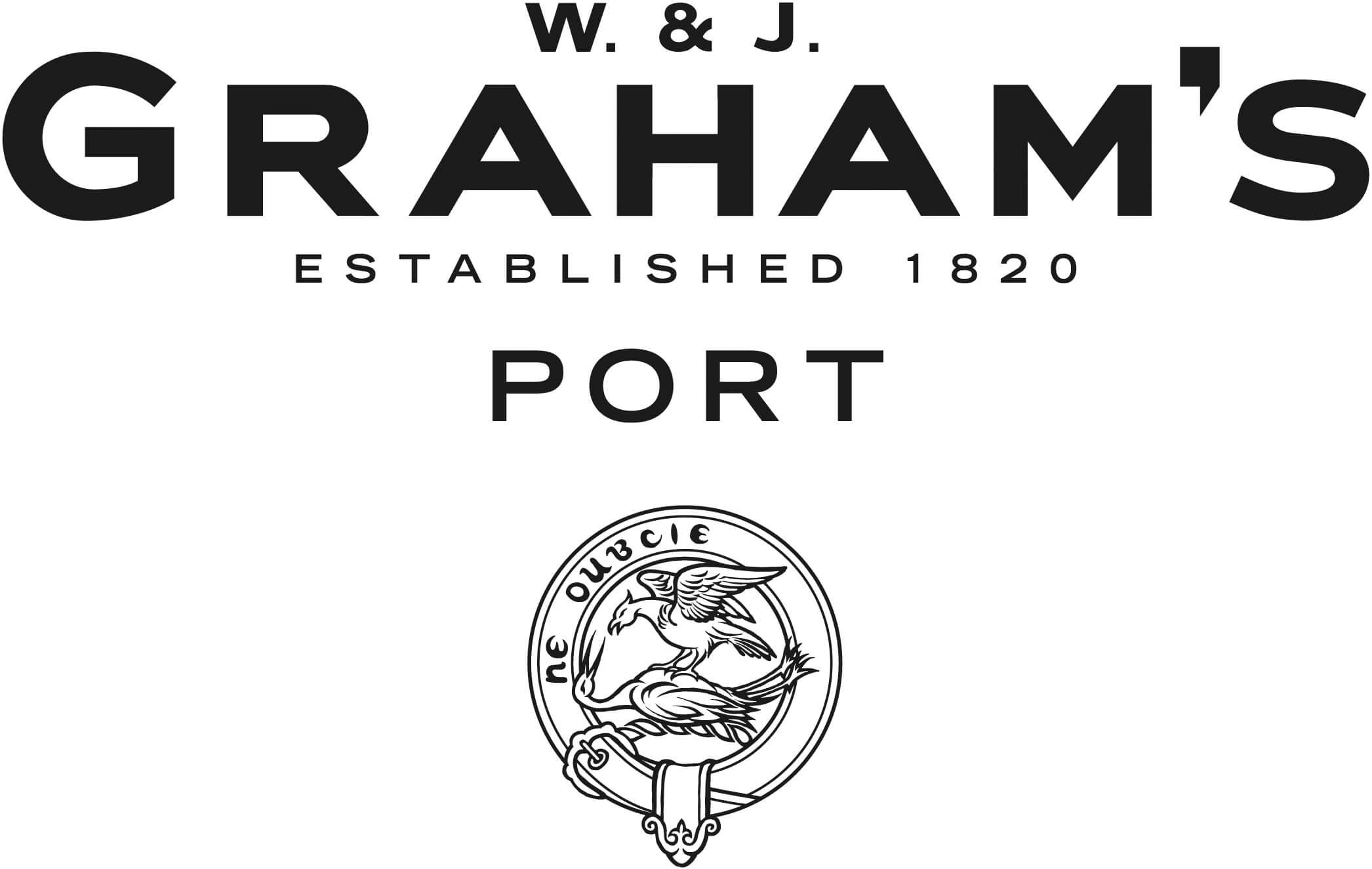 The original Graham family motto, 'Do Not Forget', guides everything the company does. It speaks of a commitment to the Douro region born from a respect for the past and confidence in the future.
Graham's is an entirely independent family-owned company. The whole wine-making process, from the vine to the bottle, is therefore personally overseen and guaranteed.
Tradition, experience and knowledge are passed from generation to generation; and innovation is embraced, in the continued pursuit of excellence.
Graham's owns some of the highest quality vineyards in the Douro Valley, only using grapes from these properties in its Ports.
Graham's Winemaker personally follows the progress of each wine, carefully tasting, blending and selecting which wines to bottle or to mature, in a tradition initiated over a century ago.
The Art of Cooperage is essential to the making of great Port, so Graham's uniquely retains its own dedicated team of Coopers. And the Cellar Master personally guarantees the ideal conditions for ageing in the Graham's 1890 Lodge.
Crafting one of life's great traditions – In its continued pursuit of excellence, Graham's combines the best of tradition with innovation. Cutting-edge methods of viticulture and vinification are continually being developed by the Graham's team, improving the quality of the wines and the sustainable, minimal interventionist management of the vineyards.
VITICULTURE: The Symington family is firmly committed to innovation, and over the last decade Graham's has conducted substantial viticultural research to optimise fruit quality, minimise intervention in the vineyards and reduce erosion (a perennial concern in these mountain vineyards).
Graham's has also, over the last few decades, been investigating a plethora of other factors, amongst them the relationship between grape varieties and rootstocks; the effects of pruning; clonal evaluation; organic winemaking; and minimal interventionist agriculture.
Graham's has seven hectares of organic vineyard at Quinta das Lages, in which only natural weed control and soil management techniques are used. Over the next few years, another vineyard plot at Quinta dos Malvedos will also achieve organic certification.
VINIFICATION: Graham's continues to make some of its Ports by traditional treading in stone lagares (shallow treading tanks). But with manpower becoming an increasingly scarce resource in the Douro, the winemaking team has pioneered a groundbreaking method for treading the grapes. At Quinta dos Malvedos the world's first modern lagares operate alongside the traditional ones.
The wines produced over the last few years using this innovative process have performed at least as well as, and often better than, traditionally-made wines in the most prestigious international tasting competitions. These modern lagares have thus proved a landmark in winemaking in the Douro valley and have advanced Graham's mission of making wines of the highest possible quality.
Website: http://www.grahams-port.com