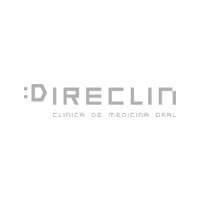 DIRECLIN is an Oral Medicine Clinic that is providing medical and dental services as well as promoting in an integrated manner the efficiency, quality and accuracy of clinical solutions in order to obtain the full and continued satisfaction of their patients.
While thinking about the welfare of its patients, DIRECLIN settled in an area located 10 minutes from Lisbon airport, served by good transport network, with excellent access and several parking areas around it.
The Dental Clinic DIRECLIN is installed in a modern and elegant space with 4 dental offices, fully equipped with modern equipment and imaging services with excellent diagnostic tests. It also has the most modern CT technology (Cone Beam Tomography Computorized) so important in the field of implantology but also widely used for a number of other procedures and clinical studies.
DIRECLIN specialties:
– Periodontics, oral surgery and implants
– Treatment of diseases of the gums and rehabilitation by means of dental implants.
– Orthodontics and Occlusion
– Correction arrangement and deviations of teeth.
– Operative Dentistry and Dental Aesthetics
– Restoration of decayed teeth, fractured and bleaches
– Fixed and Removable Prosthodontics
– Rehabilitation of missing teeth.
– Pediatric Dentistry
– Dental treatment in children
– Endodontics
– Devitalized and treatment of dental canals
– Oral hygiene
– Prevention of most diseases that affect oral health.
website: http://www.direclin.com