Boa-Bao is a relatively new Asian Cuisine restaurant with a unique Asian concept in Portugal. The restaurant positions itself as a relaxed, casual-chic place with pan-asian cuisine for all tastes. The restaurant in Lisbon found an enormous success just after launch, which eventually lead to the opening of another restaurant in Porto in 2018. UniK SEO started working with Boa-Bao in July 2017 and with our help, organic traffic to their site has increased 190% in just one year and a half. Read on to find out how!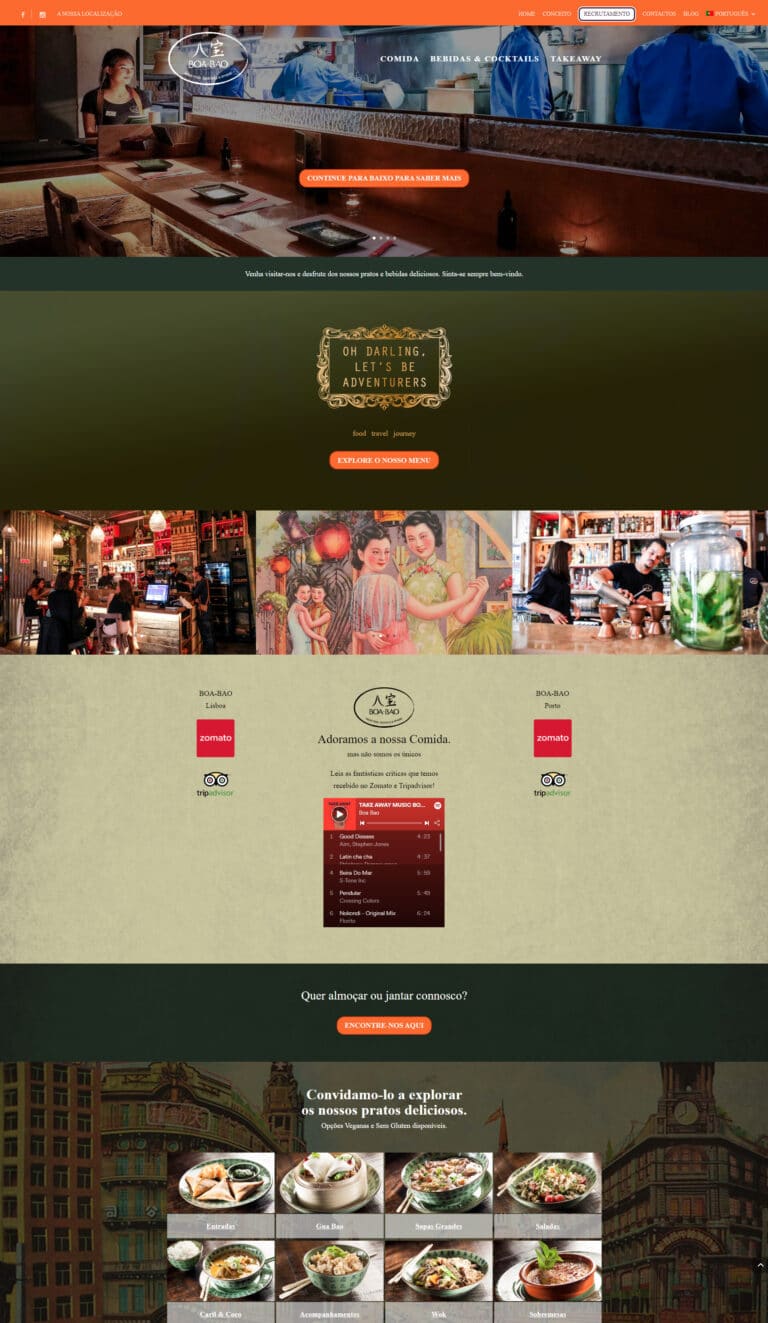 On-page SEO, backlink profile and technical audits are our go-to SEO check-ups for all new clients. From our research, we concluded that the client's website would need optimizations in all these areas in order to increase the low traffic and create a positive image.
At the time, Boa-Bao was taking its first steps as a brand. They wanted to spread the unique pan-Asian concept and attract customers both online and locally. Thus, we would need to develop a personalized strategy that would optimize their online presence and spread the news efficiently.
As Boa-Bao was a relatively new restaurant in the area, their website had low to no traffic. Additionally, their technical audit health check showed several critical issues and little to no backlink profile. 
An opportunity appeared right in front of us: Creating an online profile with interested customers to get the word out that this brand new Asian restaurant was in Lisbon and on the internet. 
The first steps involved working on bettering the on-page problems: optimizing URLs, meta data (title and descriptions), running the blog and optimizing its content, besides other implementations.
We decided to contact Portuguese food bloggers (Foodies) to have them review the restaurant. This strategy had a positive outcome, leading to high-scoring reviews for Boa-Bao in the food blogging world.
Here are some of the best examples of reviews that UniK SEO successfully acquired:
We also developed a strategy to focus on highly searched keywords related to the industry.
PRs and local SEO were other strategies used to help hungry on-the-goers know where they should stop for a bite. This was another successful step that gathered positive results.
All these strategies that were implemented by our team helped to increase organic traffic by 190% during the year and half of working together. One of the most successful strategies was in terms of Local SEO.
During this year and a half, Zomato, a Portuguese review platform for restaurants all around the country, started listing Boa-Bao as one of the best Asian restaurants in Portugal, with a 4.8/5 star rating, aggregated from over 3300 customer votes and reviews. 
While the results have been great, our SEO strategy will continue to focus on high-quality link-building strategies and exploring local SEO techniques to further improve visits to both website and restaurant.
Know what we can do for you
Ask for your Free SEO Analysis!